CAREC Agricultural Development and Food Security Workshop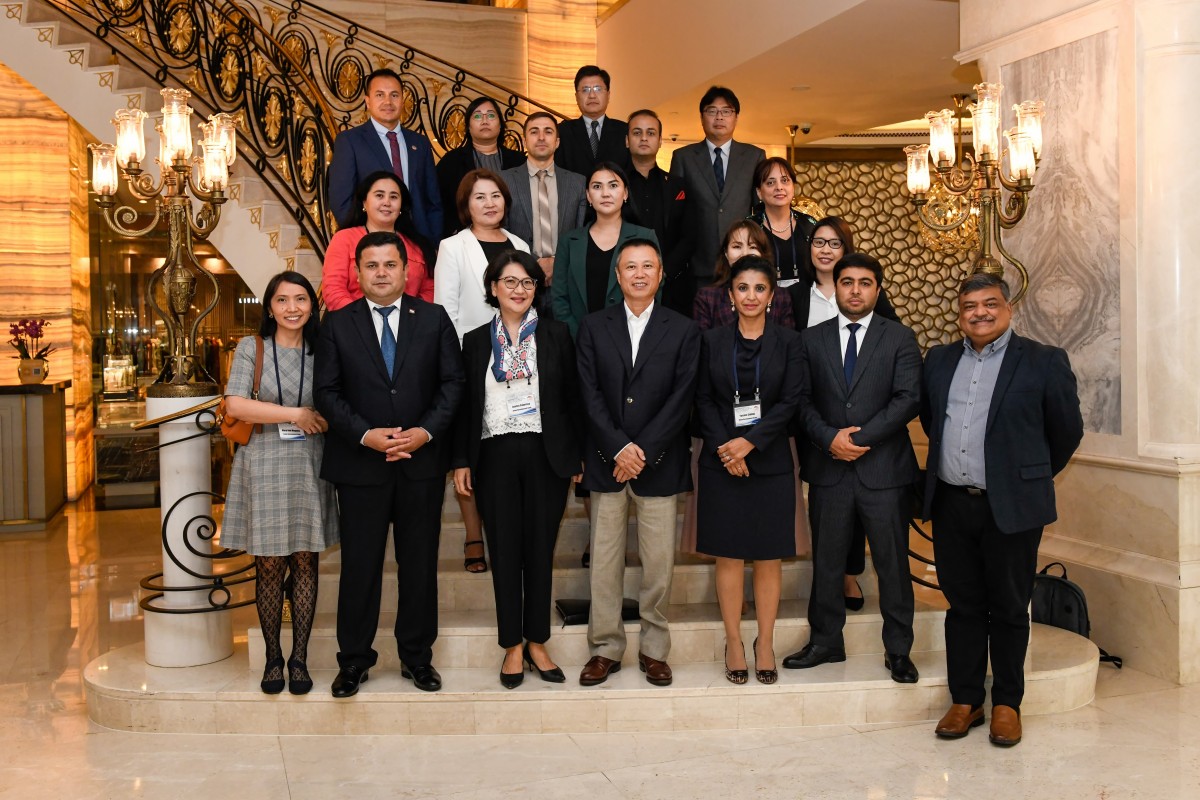 The Central Asia Regional Economic Cooperation (CAREC) Program is developing a long-term strategy that will help improve agricultural development and food security in the region amid global challenges such as climate change and trade disruptions.
CAREC member countries, development partners, and experts today concluded a two-day workshop where they shared ideas to develop a framework for regional cooperation and integration to achieve these objectives.
"Global hunger and food insecurity are being aggravated by climate change, the COVID-19 pandemic, and regional conflicts across international borders, among other factors," said Asian Development Bank (ADB) Deputy Director General for Central and West Asia Nianshan Zhang. "It is very timely that CAREC member countries are getting together to find ways to promote climate-resilient agriculture development and enhance food security in the region."
"CAREC countries need to collaborate to address inherent constraints in the agriculture sector, including low productivity, limited connectivity, and lack of resilience to market volatility and climate change as these are hindering food security," said ADB Central and West Asia Director for Environment, Natural Resources and Agriculture Yasmin Siddiqi. "At the same time, regional cooperation will facilitate agricultural trade among CAREC countries and to/from the region thus increasing productivity growth potential and accessibility to affordable food."
Climate change is threatening agricultural productivity in the CAREC region, decreasing water supply, and causing flooding, heatwaves, droughts, pests, and diseases. Yields of major food crops such as wheat, corn, and rice have declined by up to 10%. The region's agriculture sector also suffers from inadequate infrastructure, lack of investments, and gaps in the regulatory environment. These contribute to low agricultural productivity exacerbated by trade disruptions due to the pandemic and geopolitical conflicts.
The CAREC Program will present the draft of the proposed regional cooperation framework during the CAREC Ministerial Conference in November. The CAREC Strategy for Agriculture Development and Food Security will guide initiatives in the region that are aligned with CAREC member governments' priorities.
The CAREC Program is a partnership of 11 countries and development partners working together to promote sustainable development through cooperation. Launched in 2001, CAREC proactively facilitates practical, results-based regional projects and policy initiatives to accelerate economic growth and reduce poverty in the region.
CAREC's members include Afghanistan, Azerbaijan, Georgia, Kazakhstan, Kyrgyz Republic, Mongolia, Pakistan, the People's Republic of China, Tajikistan, Turkmenistan, and Uzbekistan. ADB hosts the CAREC Secretariat.
Key Documents
Speaker Bios
Country Presentations
Speaker Presentations
Nodir Djanibekov | Русский |议程