From 2001 to December 2020, $39.34 billion worth of CAREC-related investments have been made covering 209 projects (View full list of projects). Of this, more than $14.75 billion has been financed by ADB, more than $15.8 billion by other development partners, and more than $8.7 billion from CAREC governments.
Of these investments, transport has the biggest share, with about 76%, or more than $30 billion; energy accounts for 22%, or more than $8.7 billion; and trade accounts for 2%, or $0.61 billion.
As of December 2020, CAREC-related technical assistance (TA) projects have reached nearly $545.4 million (View full list of TA projects).
A. Amount of CAREC Investments (as of 31 December 2020, in $ million)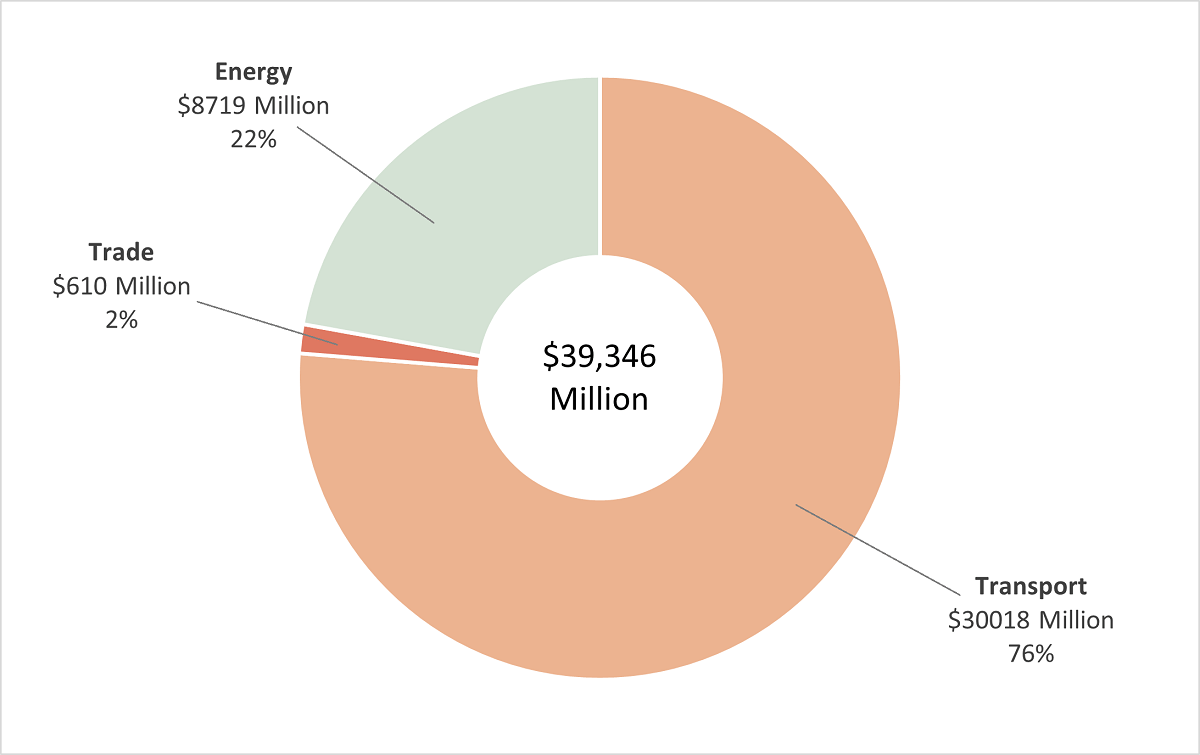 B. Amount of CAREC Investments by Financier (as of 31 December 2020, in $ million)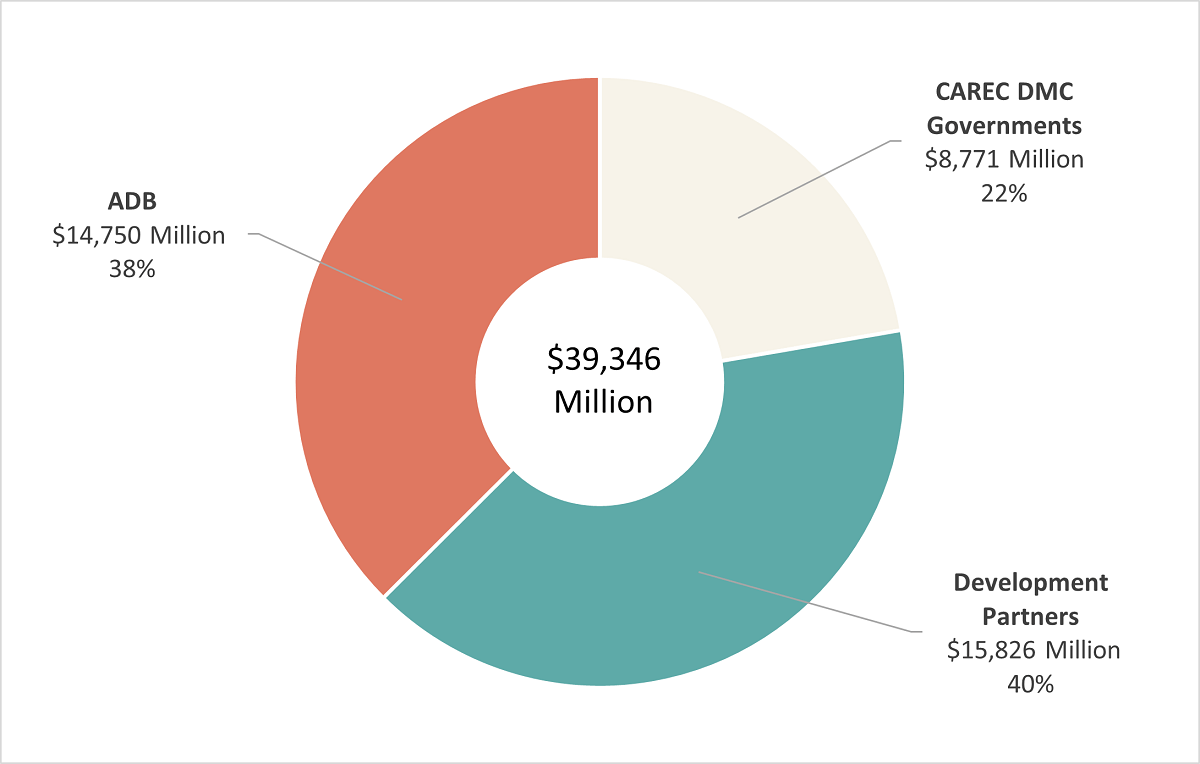 C. Amount of Loans and Grants (as of 31 December 2020, in $ million)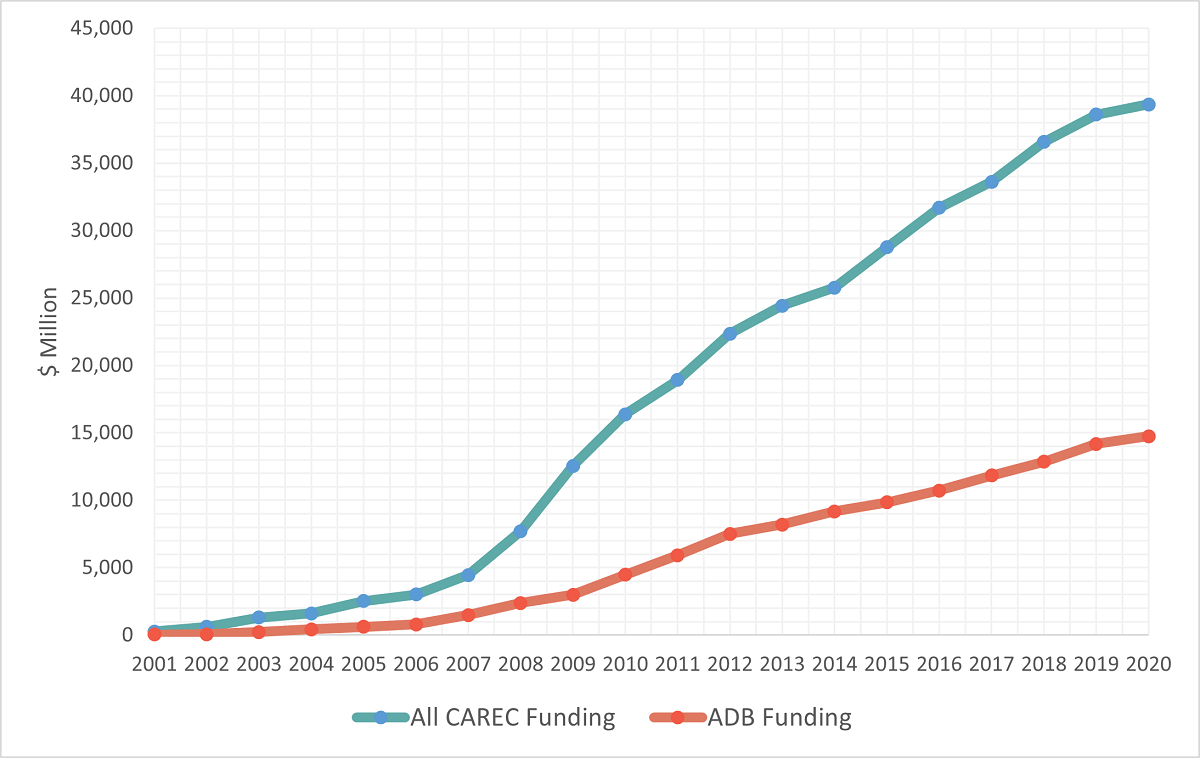 D. Amount of CAREC Investments by Country (as of 31 December 2020, in $ million)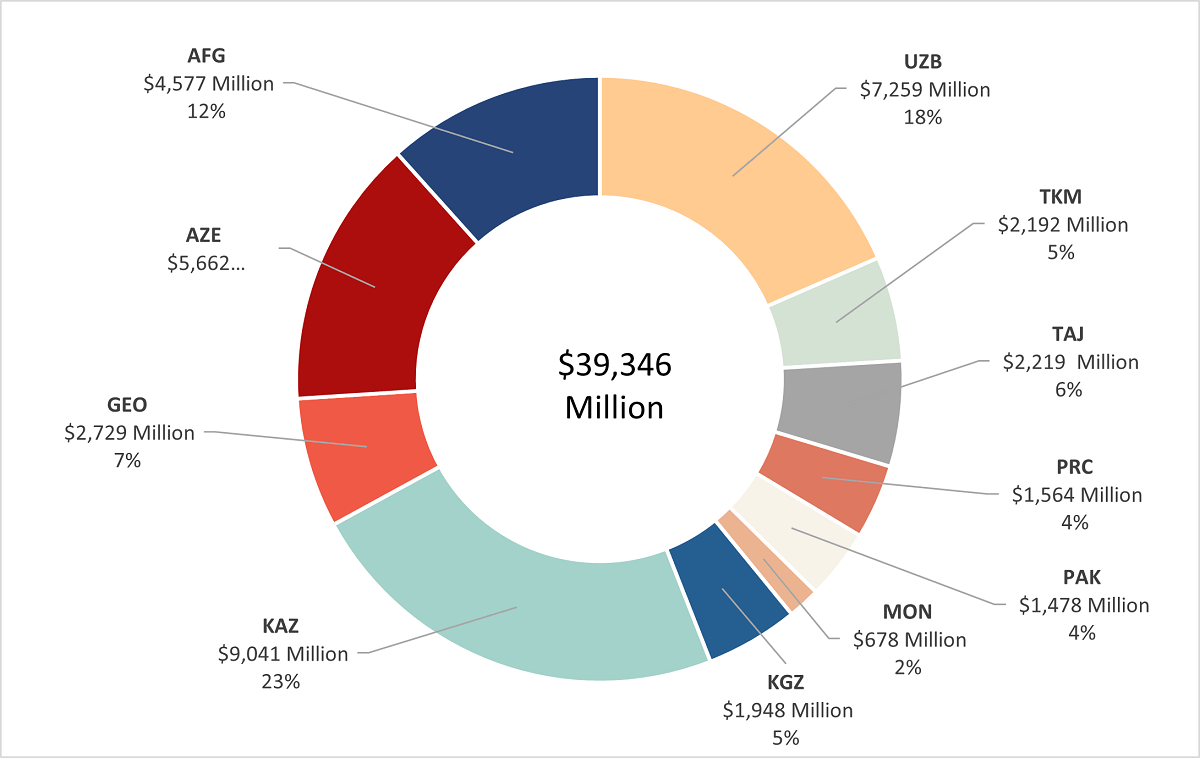 E. ADB-Financed CAREC Projects (as of 31 December 2020, in $ million)