UN Afghanistan Conference discusses regional cooperation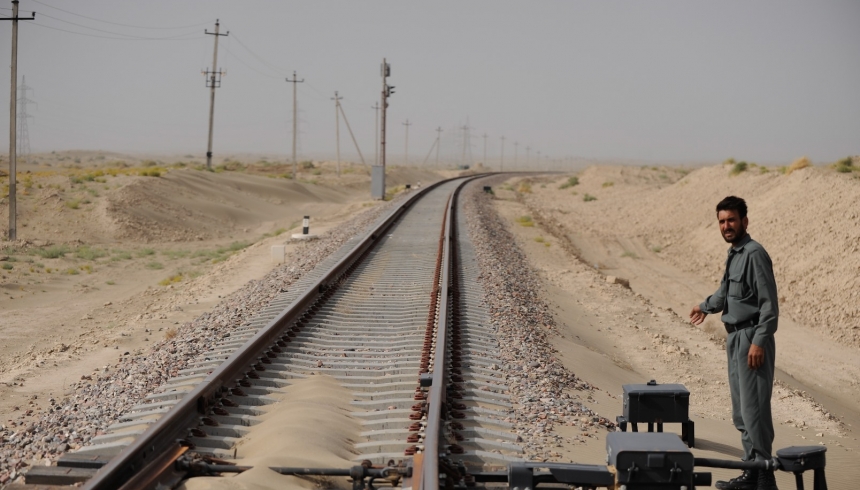 As a strategic pivot for regional cooperation linking Central and South Asia, Afghanistan stands to benefit from regional cooperation programs including CAREC, to help bring about peace, security and economic prosperity.
This was discussed at the high-level meeting on regional cooperation on 23 November, as a side event to the United Nations (UN) 2020 Afghanistan Conference.
Safdar Parvez, director, Regional Cooperation and Operations Coordination Division (CWRC), Central West and Asia Department (CWRD), Asian Development Bank (ADB), delivered a presentation during the meeting, which highlighted the importance of regional cooperation agenda for Afghanistan.
Parvez noted that regional cooperation is critical for a relatively small, landlocked economy like Afghanistan, located at the center of Central Asia–South Asia connectivity.
PRESENTATION: "Afghanistan: Regional Cooperation for Peace, Security and Economic Prosperity"
In his presentation, Parvez mentioned key regional cooperation projects in Afghanistan, including the Hairatan to Mazar-e-Sharif Railway Project, which links Afghanistan and Uzbekistan, as well as various energy-related projects that aim to secure adequate power for Afghanistan generated from outside the country's borders.
For regional cooperation to work and meet its objectives in Afghanistan, Parvez noted key factors including strong political commitment and consensus, a conducive security environment, public and private infrastructure investments, continued policy dialogue and coordination, and strong support from international partners.
The 2020 Afghanistan Conference, meanwhile, provided a strong expression of commitment from the international community as donors pledged at least $3.3 billion for the first year of the 2021to 2024 period.
Around 70 countries and more than 30 international organizations participated in the conference, organized by the governments of Afghanistan and Finland with the UN. The virtual conference was hosted from Geneva, Switzerland.
ADB is the secretariat of the CAREC Program. The 11 members of CAREC are Afghanistan, Azerbaijan, the People's Republic of China, Georgia, Kazakhstan, the Kyrgyz Republic, Mongolia, Pakistan, Tajikistan, Turkmenistan, and Uzbekistan.