Energy Sector Coordinating Committee Meeting 2021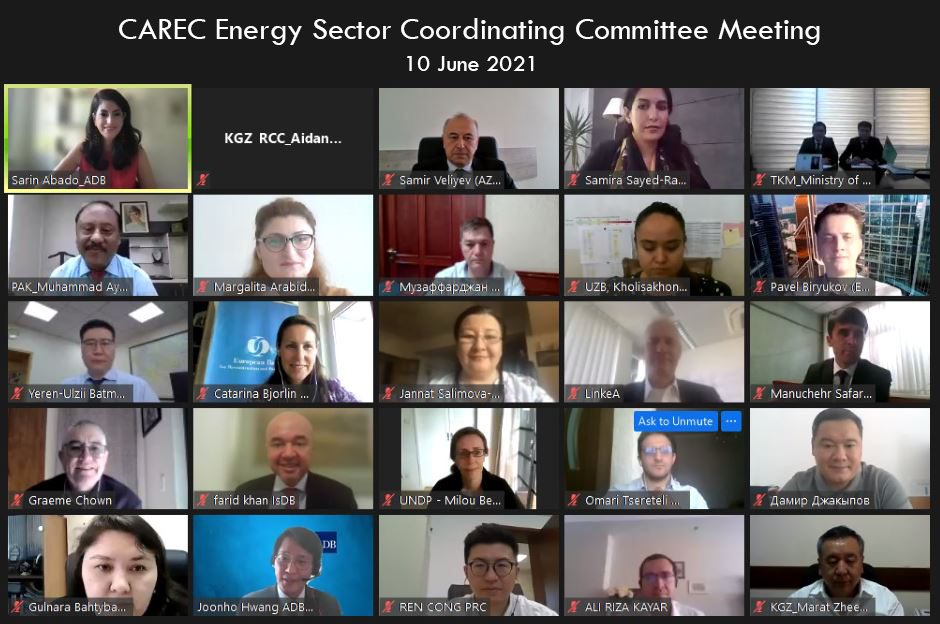 The 31st Energy Sector Coordination Committee (ESCC) Meeting successfully concluded on 10th June with participation from the 11 CAREC countries and development partners. The meeting was co-chaired by Mr. Samir Veliyev, Deputy Minister of Energy of the Republic of Azerbaijan and CWEN Director Mr. Joonho Hwang to discuss the first milestones achieved in the CAREC Energy Strategy 2030. The ESCC endorsed the holding of the first region-wide Energy Efficiency Awareness Campaign through a jointly developed TV and radio commercial to be aired in the member countries and approved a preliminary concept for a new regional green financing vehicle. The Committee also agreed on the main features of a new Central Asia Transmission Cooperation Association (CATCA) and shared its plans to implement a virtual CAREC Energy Reform Atlas. Moreover, the Committee announced the publication of the first 10-year CAREC Energy Outlook in 2022 which is expected to be a game-changer for attracting new investments in the coming decade. All CAREC members and development partners also fully committed to establishing the region's first Women in Energy Program and agreed to develop an action plan to improve employability, visibility, and education of women in the energy sector.
Key Documents
Presentations
New Virtual Connectivity in CAREC Energy (ADB)
ESCC Deliverables (Working Group Chairs)
CAREC Energy Outlook (Roland Berger)
For more event media, please follow this link.