Consultation Meeting with CAREC National Focal Points
CAREC national focal points (NFPs) held a virtual meeting to discuss the economic impact of and response to the COVID-19 pandemic in the region. Progress of trade, transport, energy, tourism, and economic corridor development under CAREC was reviewed. Necessary adjustments to the CAREC calendar of events were discussed.
Afghanistan Deputy Minister for Finance Abdul Habib Zadran, Asian Development Bank (ADB) Central and West Asia Department Director General Werner Liepach, and ADB East Asia Department Deputy Director General M. Teresa Kho co-chaired the meeting.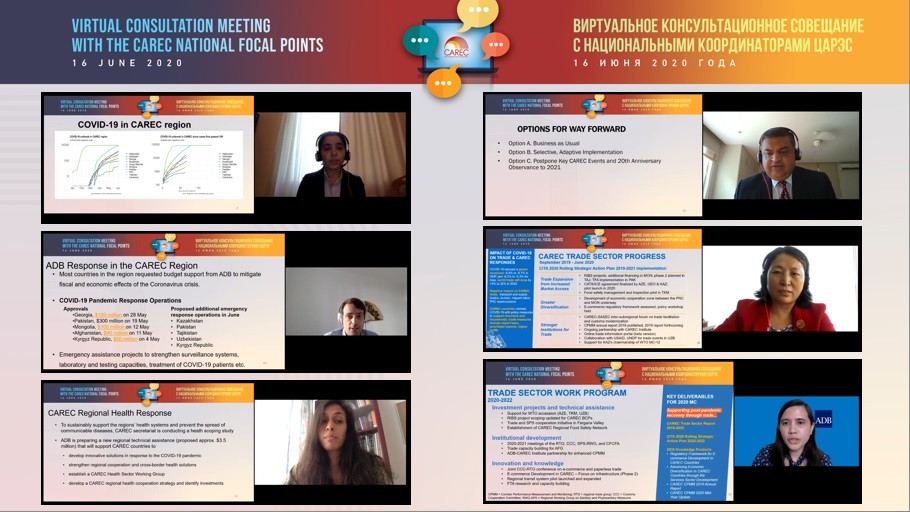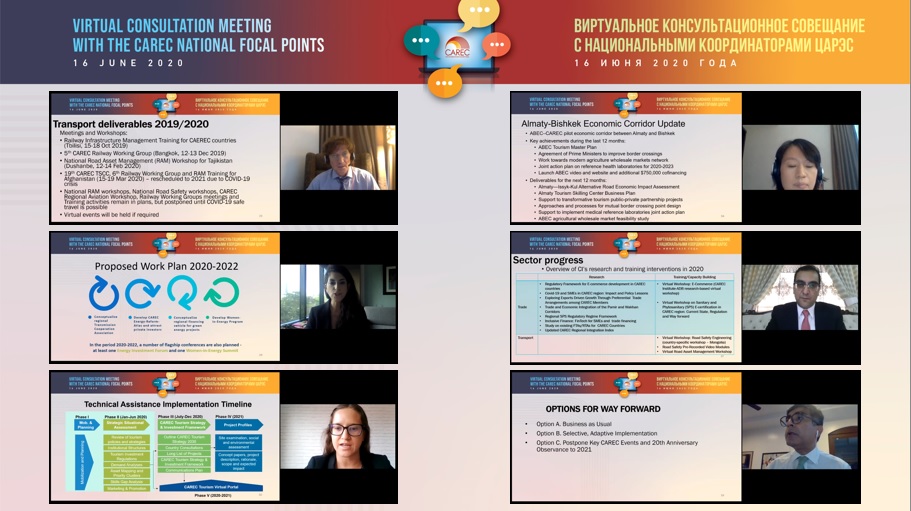 Key Documents
Summary of Proceedings | РУССКИЙ
Presentations
Session 1: COVID-19 Economic Impact​ | РУССКИЙ
Session 1: ADB Response to the COVID-19 Pandemic | РУССКИЙ
Session 2: CAREC Secretariat Report | РУССКИЙ
Session 3: Sector Update – Trade | РУССКИЙ
Session 3: Sector Update – Transport | РУССКИЙ
Session 3: Sector Update – Energy | РУССКИЙ
Session 3: Sector Update – Tourism | РУССКИЙ
Session 3: Sector Update – Economic Corridor Development | РУССКИЙ