Tashkent Phase of CAREC Regional Startup Bootcamp Commences, Fostering Cross-Border Innovation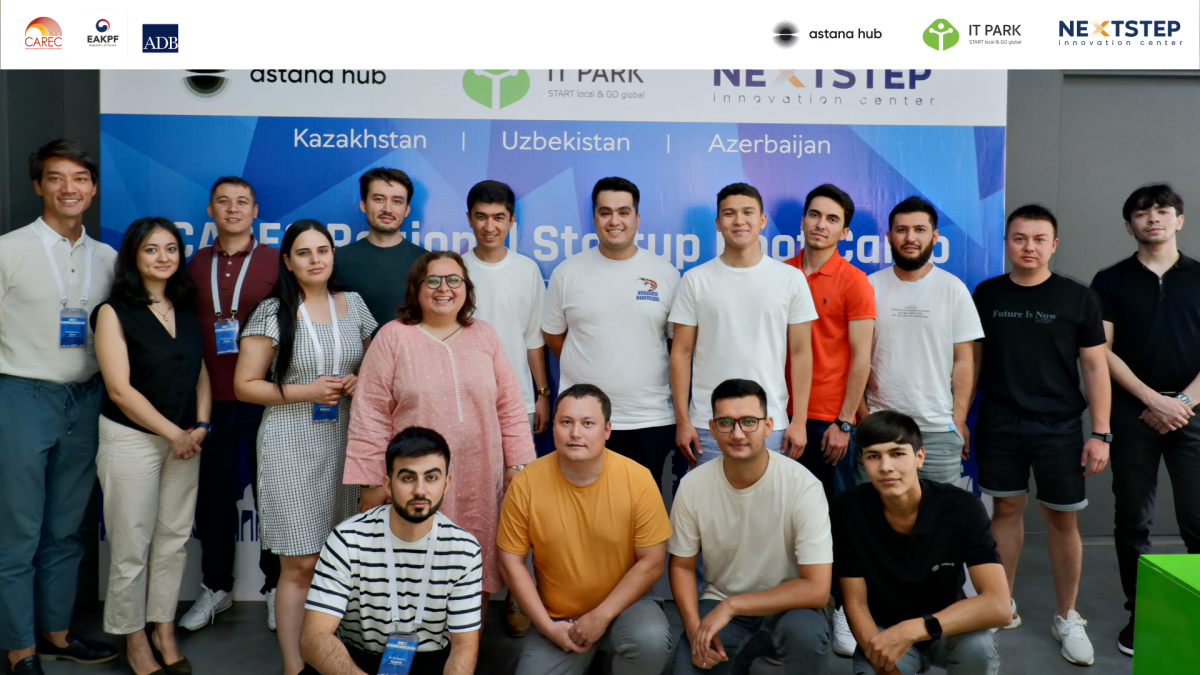 The CAREC Regional Startup Bootcamp's Tashkent phase commenced on August 24, with promising startups from Kazakhstan, Uzbekistan and Azerbaijan converging to catalyze innovation and foster cross-border collaboration.
This ten-day event, themed "Inspiring Innovation, Transforming Communities",  started its journey on August 21 in Astana. It is collaboratively organized with the esteemed incubation centers Astana Hub in Kazakhstan, IT Park of Uzbekistan and Next Step Innovation Center in Azerbaijan.
This boot camp offers a series of comprehensive workshops covering crucial aspects of startup development, including market analysis, customer development, legal considerations, and fundraising strategies. It also facilitates site visits to innovation hubs, accelerators, and investor networks.
Central to the boot camp's agenda are pitch sessions and mentorship opportunities, providing startups with a platform to develop their pitching skills and receive invaluable feedback from experienced mentors and industry experts. By emphasizing these pivotal elements of entrepreneurship, the boot camp equips participants with the knowledge and tools necessary to navigate the complex landscape of business development.
The CAREC Regional Startup Bootcamp is an initiative by the Asian Development Bank (ADB), CAREC Program and the Republic of Korea e-Asia and Knowledge Partnership Fund aimed at promoting entrepreneurship and innovation in the CAREC region.