Webinar Series on Customs and Sanitary and Phytosanitary Measures for Mongolia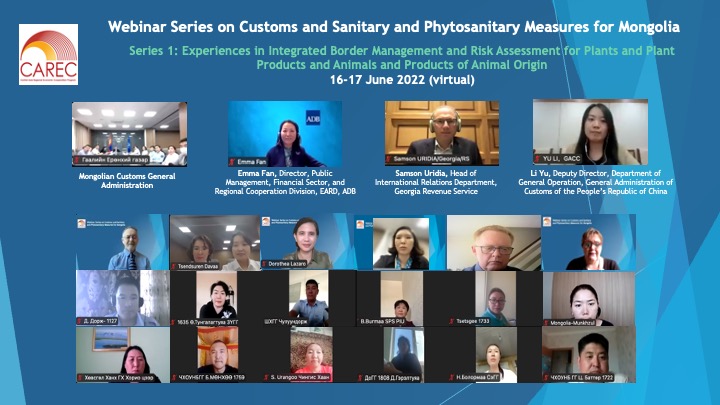 Series 1: Experiences in Integrated Border Management and Risk Assessment for Plants and Plant Products and Animals and Products of Animal Origin
The webinar introduced risk assessment and showcased good practices from the People's Republic of China and Georgia in integrating SPS functions under customs: with focus on the operationalization of SPS risk assessment and border controls, challenges and key lessons.
The activity supports Mongolia's transition in integrating SPS functions under the Mongolian Customs General Administration (MCGA), aligned with Mongolia's New Revival Policy. Over 150  policymakers and specialists of the MCGA, Ministry of Food, Agriculture and Light Industry (MOFALI), General Authority for Veterinary Services (GAVS), Ministry of Economy and Development (MED), Ministry of Foreign Affairs (MFA), and other agencies participated in the webinar.
The activity is part of the efforts to promote cross-learning and South-South cooperation among the members of the Central Asia Regional Economic Cooperation (CAREC) program and supported by supported by TA 9500: Modernizing Sanitary and Phytosanitary Measures to Facilitate Trade, co-funded by the People's Republic of China Poverty Reduction and Regional Cooperation Fund and Regional Cooperation and Integration Fund.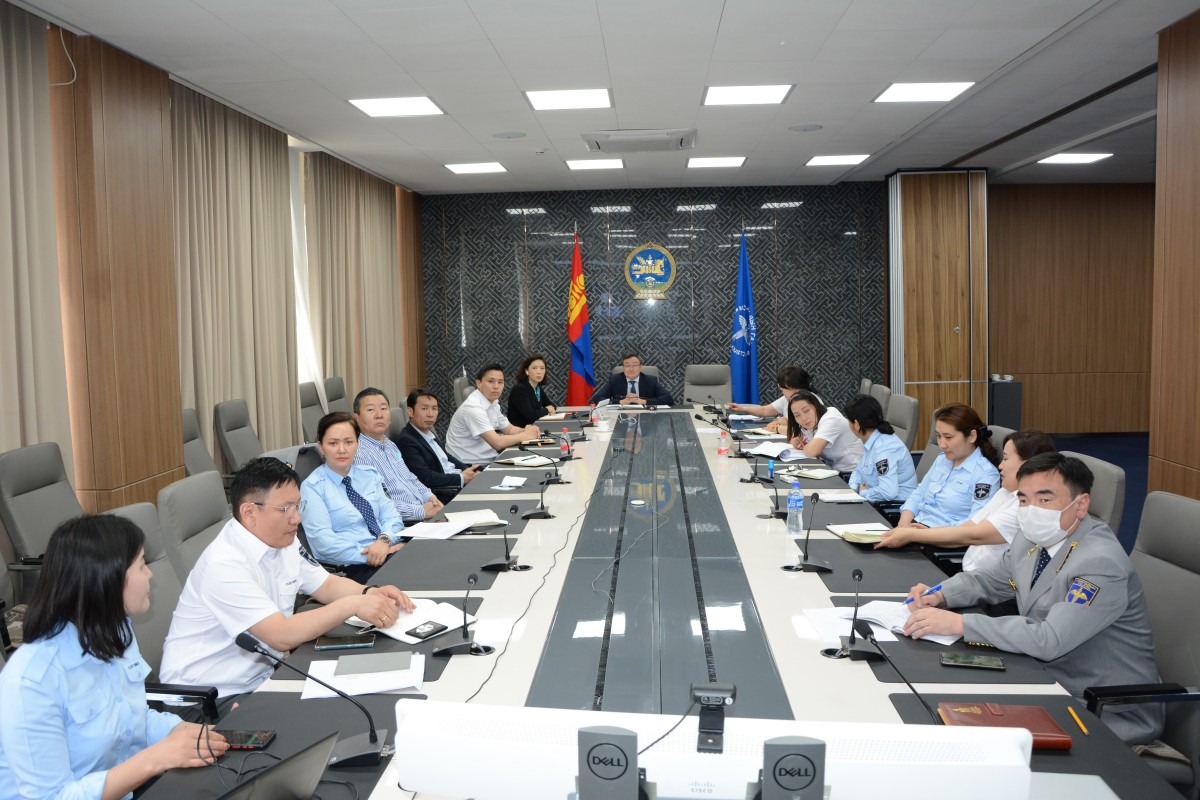 Key Documents
Presentations
Session 1: Best Practices in Integrating SPS Measures under Customs | Монгол
Session 2: The Mandates of SPS Agencies | Монгол
Session 3: Risk Assessment and Categorization for Plant and Plant Products and Legal Basis | Монгол
Session 4: Risk Assessment and Categorization for Animals and Products of Animal Origin and Legal Basis | Монгол
Links
CAREC Trade Newsletter,(English version) March 2022, Issue No. 1


CAREC Trade Newsletter (Russian version), March 2022, Issue No. 1


CAREC SPS Video (2021)