CAREC Sanitary and Phytosanitary (SPS) Measures Week - Joint Meeting of the CAREC Customs Cooperation Committee and SPS Regional Working Group: Facilitating Safe Trade – Risk Management and Digitalization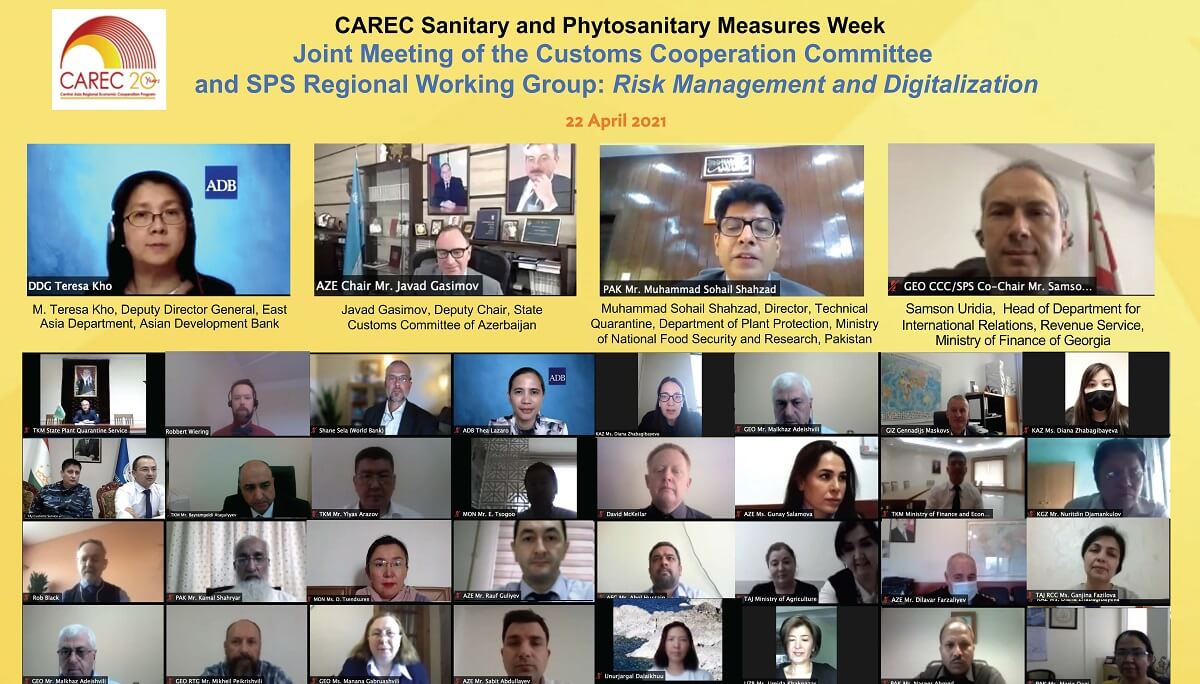 Inter-agency and cross-border coordination mechanisms are required to facilitate trade. Improved risk management systems will help reduce the spread of transboundary pests and diseases while supporting plant and animal health to develop agricultural value chains and ensure food security in the region. The first joint meeting of CAREC's Customs Cooperation Committee and Sanitary and Phytosanitary (SPS) Measures Regional Working Group discussed issues and initiatives on risk management. The World Bank and Deutsche Gesellschaft für Internationale Zusammenarbeit presented on risk management and trade facilitation initiatives. Georgia Revenue Service shared its experience in integrating Customs and SPS functions. Deputy Director General Teresa Kho of ADB East Asia Department and Deputy Chair Javad Gasimov of Azerbaijan's State Customs Committee co-chaired the meeting.
The activity is supported by KSTA 9500-REG: Modernizing Sanitary and Phytosanitary Measures to Facilitate Trade, co-funded by the People's Republic of China Poverty Reduction and Regional Cooperation Fund and Regional Cooperation and Integration Fund. 
Key Documents
List of Participants – EN
Robbert Wiering – GIZ (EN | RU)