CAREC USG 2023: Online Workshop - Nailing the Customer Value Propostion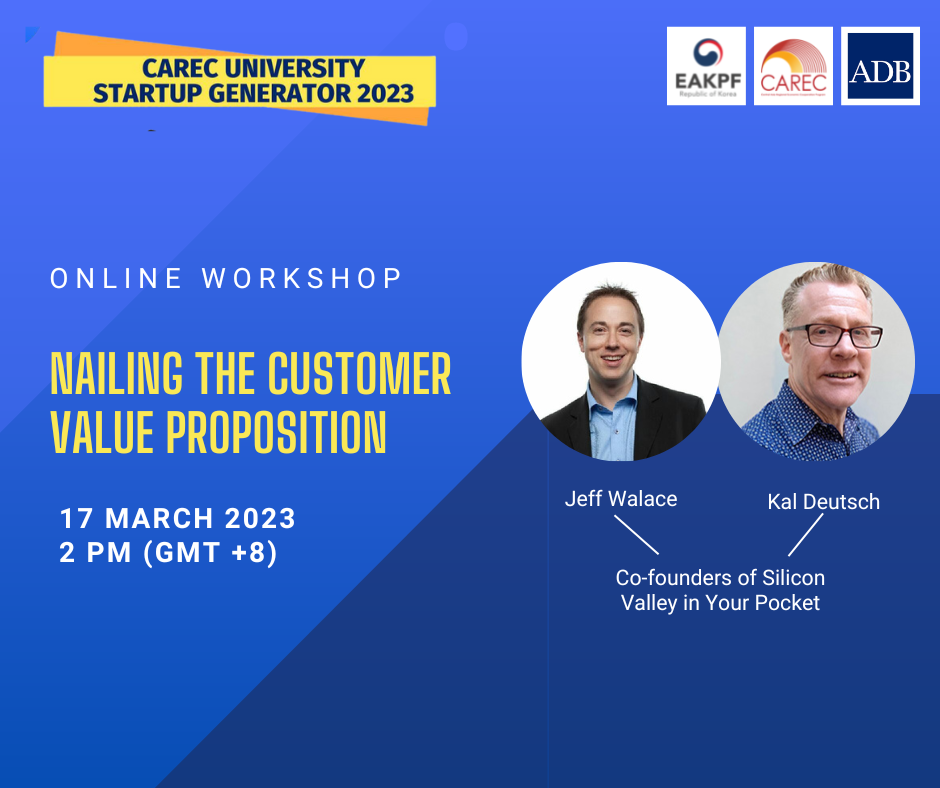 The CAREC Secretariat hosted a workshop titled "Nailing the Customer Value Proposition" on March 17 as part of the CAREC University Startup Generator 2023. The workshop was led by trainers from Silicon Valley, Jeff Wallace and Kal Deutsch, and aimed to help students gain a better understanding of their customers' needs and prioritize them effectively. The session focused on identifying customer pains and gains, defining solutions, and creating a winning value proposition that resonates with the target market. These essential skills will undoubtedly serve the students well in all areas of their startup ventures.
The CAREC University Startup Generator Challenge is a part of the CAREC Digital Strategy 2030, which aims to foster innovation in university startup ecosystems across the CAREC region.