CAREC Innovation Network - Members Workshop: "Challenges of a Startup Ecosystem"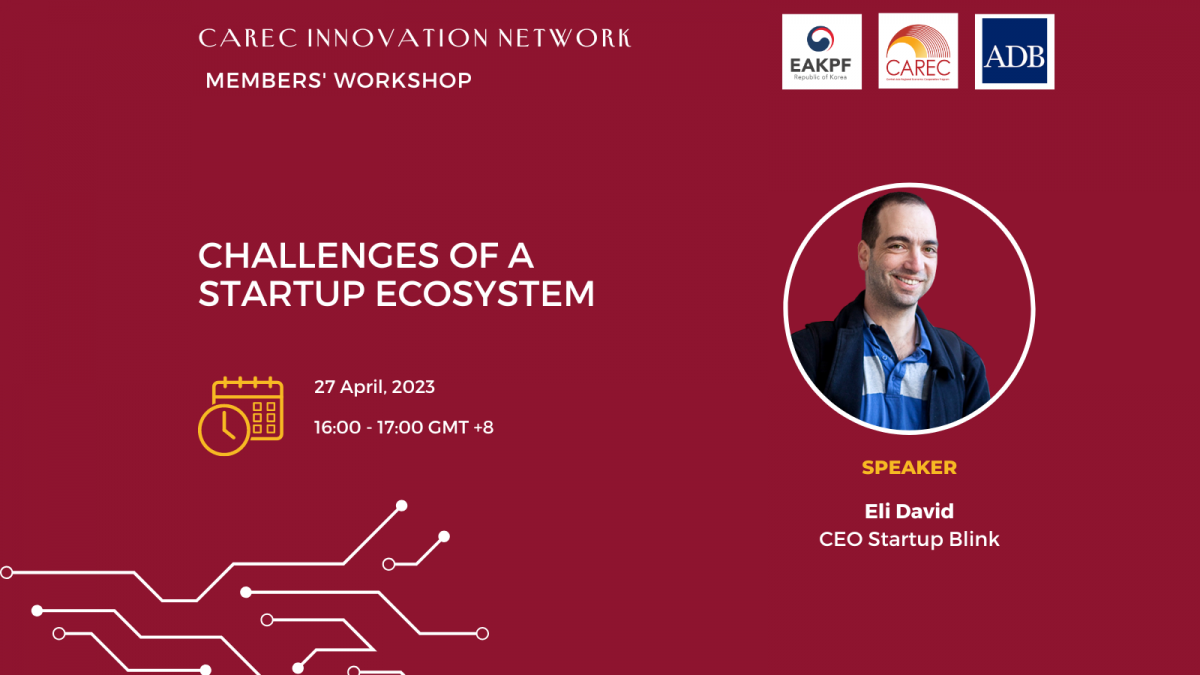 The CAREC Innovation Network (CIN) hosted its fourth workshop on April 27th with Eli David, CEO of Startup Blink, leading the discussion and sharing valuable insights on challenges of developing a startup ecosystem. Some of the key challenges highlighted include culture and    entrepreneurial mindset; legislative and policy; infrastructure; and not being able to promote the ecosystem effectively.  
Eli shared relevant case studies to highlight how ecosystem developers can overcome these challenges effectively. The session garnered a lot of interest from the participants, representing various startup ecosystem developers including accelerators, incubators, universities and development cooperation representatives. The discussion was instrumental in highlighting the efforts of ADB through its Digital Strategy and initiatives like CAREC Innovation Network (CIN) and CAREC Startup Ecosytem Map (startupcarec.org). By organizing workshops such as this one, CIN aims to facilitate connections between key entrepreneurial ecosystem builders across CAREC and promote the growth of the startup ecosystem in the region through collaboration as part of the implementation of CAREC Digital Strategy 2030. 
Key Documents