ADB Facilitates RCI Knowledge Sharing for Shymkent-Tashkent-Khujand Economic Corridor (STKEC) Development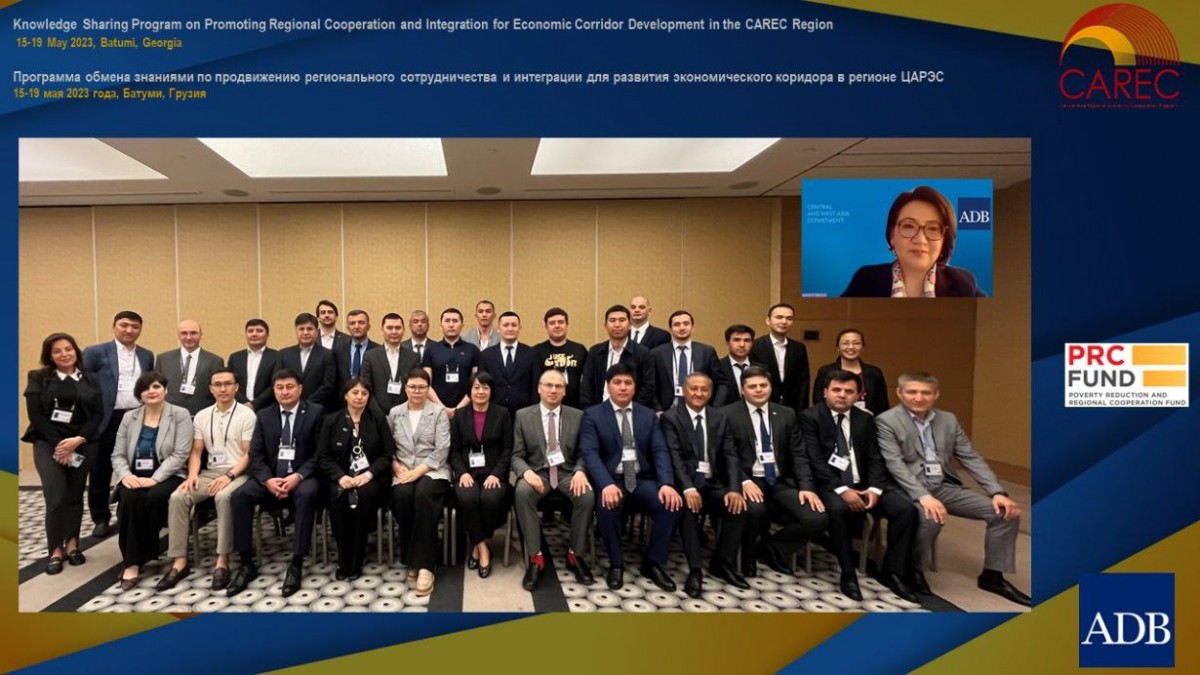 On 15-19 May, ADB and the Government of Georgia jointly organized a knowledge sharing program in Batumi for government officials from customs, transport, and tourism agencies of Kazakhstan, Uzbekistan, and Tajikistan (STKEC countries), with Kyrgyz Republic participating as observers. Senior officials from the State Revenue Service, National Food Agency and Road Carriers Association of Georgia presented the country's experience and policy measures in facilitating transport and trade by simplifying border crossing procedures, and applying international standards for improved food safety. Participants also visited the Sarp-Sarpi border crossing point between Georgia and Türkiye, and a dried fruit processing company (Kerki Ltd.) in Adjara region and observed the simplified border crossing procedures for fast cargo and passenger flow and application of international standard in processing exportable horticulture products. STKEC countries also discussed key areas for reforms, particularly modernizing border crossing points in furthering STKEC development. Head of International Relations Department of Georgia's Revenue Service and CAREC Trade Facilitation Focal Mr. Samson Uridia and CWRC Director Lyaziza Sabyrova delivered welcome remarks and highlighted the importance and mutual benefits of technical and practical learning and knowledge sharing in improving RCI in CAREC and STKEC regions.
For more details on the event, please click here.