Fifth Almaty-Bishkek Economic Corridor Subcommittee Meeting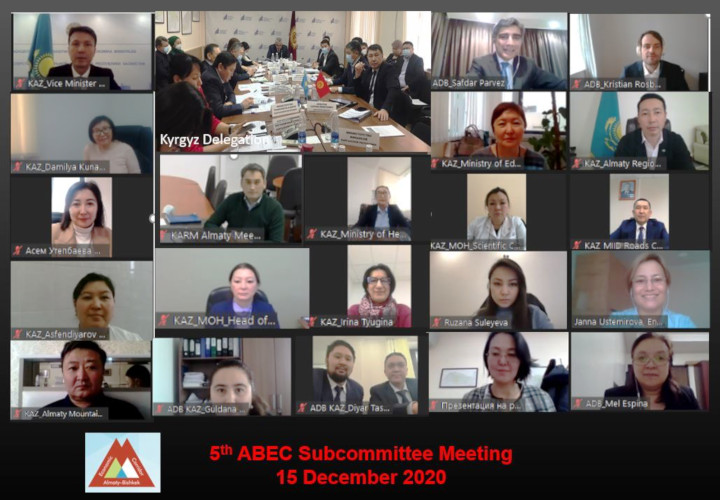 Kazakhstan Vice-Minister for National Economy Meirzhan Yussupov and Kyrgyz Republic Deputy Minister for Economy Sultan Akhmatov on co-chaired the subcommittee meeting. Asian Development Bank (ADB) Kazakhstan Resident Mission Country Director Nariman Mannapbekov and ADB Kyrgyz Republic Resident Mission Country Director Candice McDeigan opened the meeting.
ADB Regional Cooperation and Operations Coordination Division (CWRC) Director Safdar Parvez moderated a session on projects to improve connectivity, modernize wholesale markets, improve regional health, and support clean air measures in Almaty and Bishkek.
To download key documents and presentations from this event, visit the ABEC website here.