CTTN Dialogue/CAREC Chai: The Impact of the Russian Conflict of Ukraine on the CAREC Region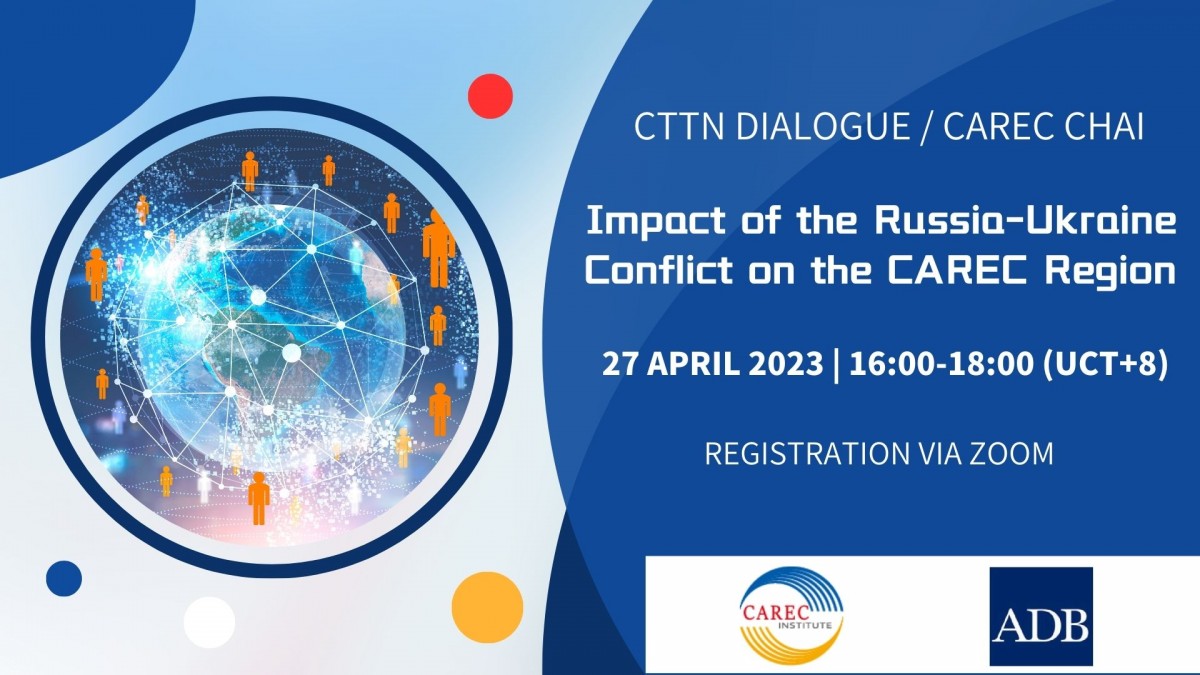 The CAREC Institute, in collaboration with the CAREC Secretariat and the Asian Development Bank, will host the CTTN Dialogue and Fifth CAREC Chai event on 27 April 2023, at 16:00 Beijing time, to discuss the impact of the Russia-Ukraine conflict on the CAREC region.
The Russia-Ukraine conflict that started in early 2022 has significantly impacted the countries in the CAREC region, which were beginning to recover from the COVID-19 pandemic. The pandemic caused job instability, loss of income, and inequalities, and the conflict dealt another blow to the region's economies. CAREC countries have been affected by sanctions imposed on Russia and adhering to sanctions is an attempt to prevent their economies from collapsing and becoming isolated.
This webinar will explore the economic impact of the conflict on CAREC countries, particularly the indirect impact of sanctions imposed on Russia. Experts from ADB, the CAREC Institute, independent experts and think tanks of CAREC countries during the dialogue will respond to the following questions: i) How are the Ukraine conflict and the sanctions on Russia impacting the CAREC economies? ii) What alternative measures are countries in the CAREC region taking to address the emerging challenges? iii) What is the role of think tanks in designing good policies to mitigate the impact of the conflict?
Simultaneous English and Russian interpretations will be available during the webinar.
Key Documents