CAREC Sanitary and Phytosanitary (SPS) Measures Week - Dialogue on Strengthening Cooperation in SPS Measures in the Post-COVID Era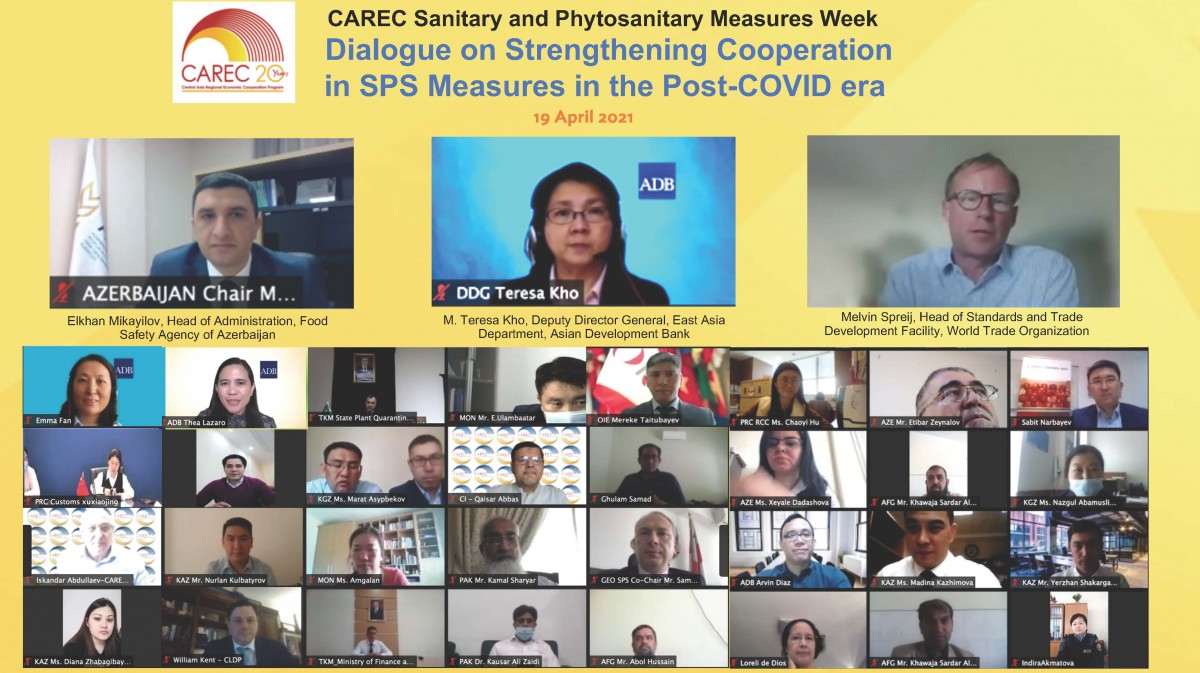 As CAREC countries cope with the COVID-19 pandemic, keeping trade open while managing risks is crucial for sustainable recovery. This requires continued momentum in modernizing sanitary and phytosanitary (SPS) measures. WTO Secretariat's Melvin Spreij made a presentation on emerging trade and SPS issues. Co-chaired by ADB Deputy Director General Teresa Kho of East Asia Department and Azerbaijan's Head of Administration of Food Safety Agency, Elkhan Mikayilov, the dialogue kickstarted the week-long deliberations on how global initiatives and regional cooperation can help enhance market access, develop agricultural value chains, and improve resilience to transboundary threats to animal and plant health and food safety.
The activity is supported by KSTA 9500-REG: Modernizing Sanitary and Phytosanitary Measures to Facilitate Trade, co-funded by the People's Republic of China Poverty Reduction and Regional Cooperation Fund and Regional Cooperation and Integration Fund.
Key Documents
List of Participants – EN