CAREC Innovation Decoded - Access to China: Collaboration and Operation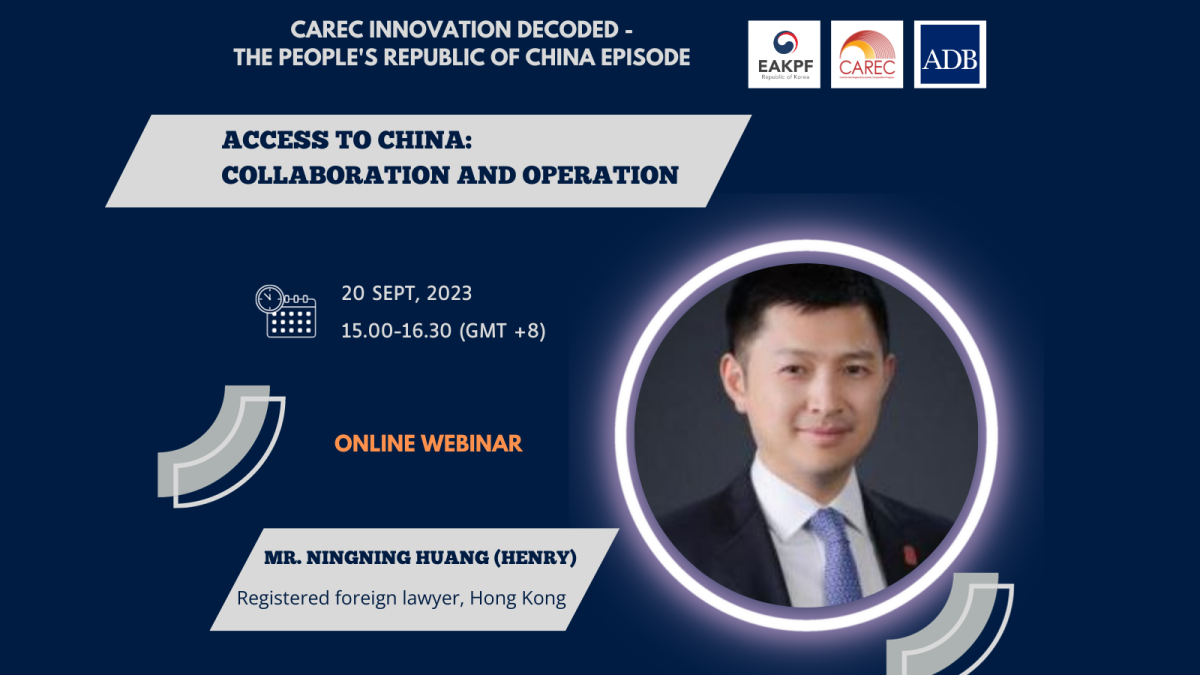 On September 20, 2023, the 4th CAREC Innovation Decoded webinar was organized featuring  Mr. Ningning Huang, a registered foreign lawyer with expertise in cross-border investment. The event delved into vital legal aspects of international cooperation between Central Asian and Chinese organizations, including compliance with Chinese laws and international regulations. Mr. Huang provided valuable insights, strategies, and practical tips for those considering the China market. The webinar covered a range of topics, from contracts and intellectual property protection to dispute resolution and international agreements. 
"CAREC Innovation Decoded" is part of the CAREC Innovation Network (CIN) activities. CIN is proposed as a cooperation and learning platform for the CAREC startup ecosystem to tackle the challenges by sharing information, resources, and network. Capacity-building workshops and networking events are being organized to develop the regional startup ecosystem through collaboration as part of the implementation of  CAREC Digital Strategy 2030. 
Key Documents