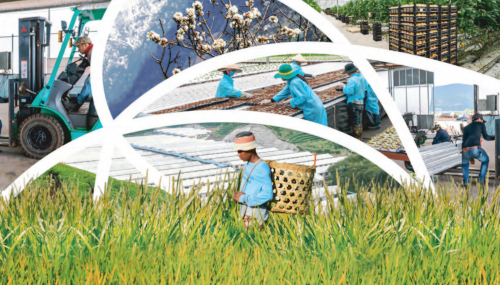 Agriculture Development in the CAREC Program Member Countries: Review of Trends, Challenges, and Opportunities
The report recommends strategies to promote diversification and harmonization of cross-border customs and logistics procedures to revitalize agriculture in the CAREC region.
Videos
Almaty-Bishkek Economic Corridor: Stronger Together
The Almaty-Bishkek Economic Corridor connects people, businesses, and ideas to make stronger together
Watch more CAREC-related videos →

The CAREC Program is a committed partnership of 11 countries and development partners, working together to promote development through regional cooperation. Learn more ...
You are receiving this email because you are subscribed to the CAREC Newsletter. CAREC keeps the email addresses of its respondents on a strictly confidential basis.
Click here for inquiries or to unsubscribe

© Central Asia Regional Economic Cooperation (CAREC) 2009