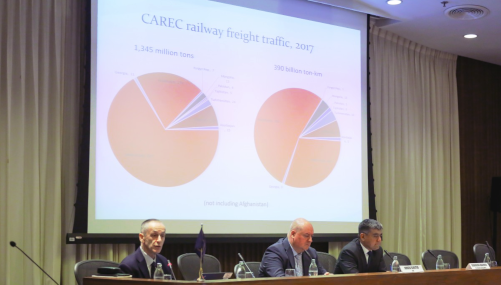 Fifth CAREC Railway Working Group Meeting
Railway specialists reported on progress made in TA implementation, including the findings of rail sector assessments, updates on the traffic modelling, and rail project preparation facility.
Publications
Almaty-Bishkek Economic Corridor Tourism Master Plan
This tourism master plan provides a framework for developing the Almaty-Bishkek Economic Corridor into an international-quality destination.
View more CAREC-related publications →

The CAREC Program is a committed partnership of 11 countries and development partners, working together to promote development through regional cooperation. Learn more ...
You are receiving this email because you are subscribed to the CAREC Newsletter. CAREC keeps the email addresses of its respondents on a strictly confidential basis.
Click here for inquiries or to unsubscribe

© Central Asia Regional Economic Cooperation (CAREC) 2009