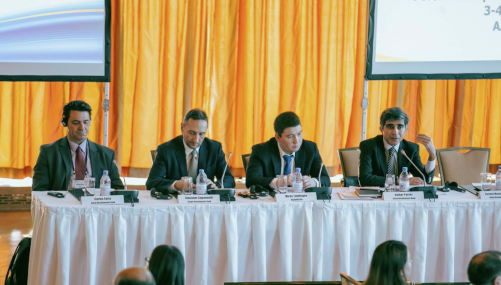 Regional Inception Workshop: Sustainable Tourism Development in the CAREC Region
Participants deliberated on key challenges and opportunities on promoting sustainable tourism development in the region and initiated discussions for the formulation of the

CAREC Tourism Strategy 2030.
Publications
CAREC Corridor Performance Measurement and Monitoring

Annual Report 2018
This report analyzes 2018 data from the Corridor Performance Measurement and Monitoring (CPMM) mechanism that assesses the efficiency of the six CAREC transport corridors.
View more CAREC-related publications →

The CAREC Program is a committed partnership of 11 countries and development partners, working together to promote development through regional cooperation. Learn more ...
You are receiving this email because you are subscribed to the CAREC Newsletter. CAREC keeps the email addresses of its respondents on a strictly confidential basis.
Click here for inquiries or to unsubscribe

© Central Asia Regional Economic Cooperation (CAREC) 2009