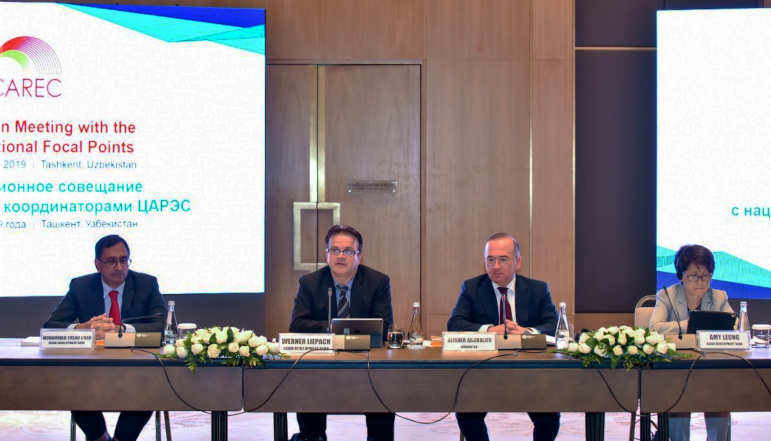 Consultation Meeting with CAREC National Focal Points
CAREC national focal points and development partners met to deliberate on the final draft of the CAREC Transport Strategy 2030 and CAREC Energy Strategy 2030, with an aim of endorsement at the 18th CAREC Ministerial Conference in November.
Tashkent, Uzbekistan: 23 September 2019
Islamabad, Pakistan: 29-30 August 2019
Xi'an, Shaanxi Province , People's Republic of China: 27-28 August 2019
View all recent CAREC Events →
Publications
Education and Skills Development under the CAREC Program: Scoping Study
This report examines how CAREC member countries can collaborate for education and skills development.
View more CAREC-related publications →

The CAREC Program is a committed partnership of 11 countries and development partners, working together to promote development through regional cooperation. Learn more ...
You are receiving this email because you are subscribed to the CAREC Newsletter. CAREC keeps the email addresses of its respondents on a strictly confidential basis.
Click here for inquiries or to unsubscribe

© Central Asia Regional Economic Cooperation (CAREC) 2009