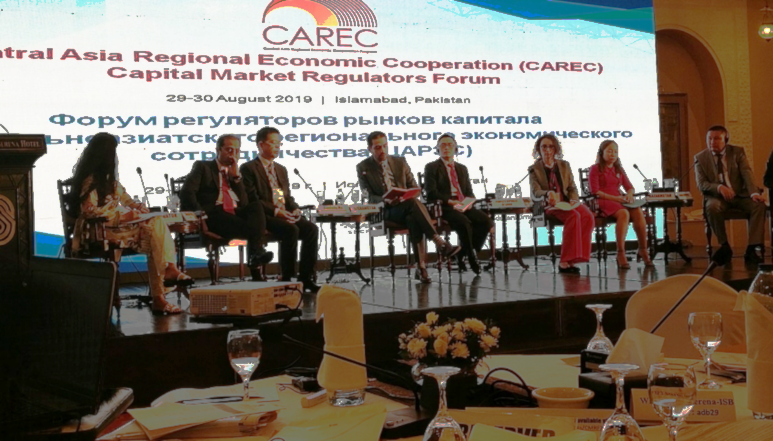 First CAREC capital market regulators forum discusses regional integration
ADB and the Securities and Exchange Commission of Pakistan organized the first CAREC Capital Market Regulators Forum in Islamabad, Pakistan to discuss access to finance reforms and private sector development through strengthened regional cooperation and integration of capital markets.
Xi'an, Shaanxi Province , People's Republic of China: 27-28 August 2019
Batumi, Georgia: 23-25 July 2019
Tashkent, Uzbekistan: 27-28 June 2019
View all recent CAREC Events →
Publications
Improving Education, Skills, and Employment in Tourism: Almaty-Bishkek Economic Corridor
This report measures the skills gap among tourism industry workers and the resulting opportunity costs along the Almaty-Bishkek Economic Corridor in Central Asia.
View more CAREC-related publications →

The CAREC Program is a committed partnership of 11 countries and development partners, working together to promote development through regional cooperation. Learn more ...
You are receiving this email because you are subscribed to the CAREC Newsletter. CAREC keeps the email addresses of its respondents on a strictly confidential basis.
Click here for inquiries or to unsubscribe

© Central Asia Regional Economic Cooperation (CAREC) 2009