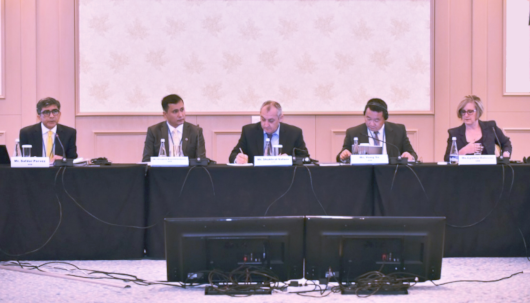 CAREC Regional Workshop—Promoting Regional Tourism Cooperation under CAREC 2030
Tashkent, Uzbekistan: 23–24 October 2018
Tourism officials from the 11 CAREC member countries, private sector representatives, and tour operators met to deliberate on key challenges and opportunities for regional initiatives, and collaborative actions to promote tourism development in the region.
Ashgabat, Turkmenistan: 9–10 October 2018
Batumi, Georgia: 11-12 September 2018
Ashgabat, Turkmenistan: 6 September 2018
View all recent CAREC Events →
Publications
Aviation and the Role of CAREC: A Scoping Study
The study examines the potential role of the CAREC Program in improving aviation in the region.
View more CAREC publications →

The CAREC Program is a committed partnership of 11 countries and development partners, working together to promote development through regional cooperation. Learn more ...
You are receiving this email because you are subscribed to the CAREC Newsletter. CAREC keeps the email addresses of its respondents on a strictly confidential basis.
Click here for inquiries or to unsubscribe

© Central Asia Regional Economic Cooperation (CAREC) 2009