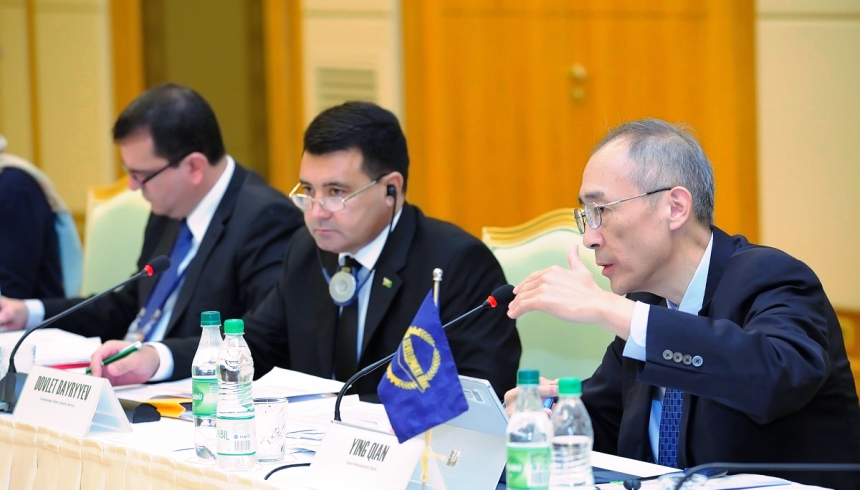 17th CAREC Customs Cooperation Committee Meeting
Ashgabat, Turkmenistan: 5 September 2018
Customs representatives from each CAREC country provided updates on the Customs Cooperation Committee priority areas as well as ongoing customs-related initiatives at the national level.
Batumi, Georgia: 11-12 September 2018
Ashgabat, Turkmenistan: 6 September 2018
Ashgabat, Turkmenistan: 4 September 2018
View all recent CAREC Events →
Videos
CAREC and its Vitality for Pakistan
Sustainable Development Policy Institute invited ADB CWRD Regional Cooperation and Operations Coordination Director Safdar Parvez to discuss the CAREC Program and the current standing of Pakistan in CAREC.
View more CAREC-related videos →

The CAREC Program is a committed partnership of 11 countries and development partners, working together to promote development through regional cooperation. Learn more ...
You are receiving this email because you are subscribed to the CAREC Newsletter. CAREC keeps the email addresses of its respondents on a strictly confidential basis.
Click here for inquiries or to unsubscribe

© Central Asia Regional Economic Cooperation (CAREC) 2009