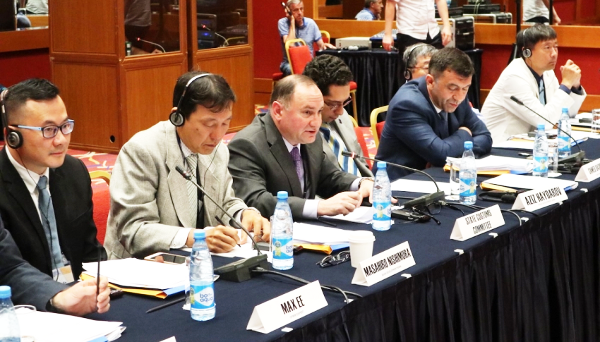 Workshop on CAREC Corridors Performance Measurement and Monitoring, Time Release Study, and Behind-the-Border Indicators
Baku, Azerbaijan: 25–26 July 2018
The workshop gathered experts from development partners to discuss the continuing improvement of the CAREC Corridors Performance Measurement and Monitoring (CPMM) and promote the broader use of CPMM data in CAREC countries.
Publications
Decision Makers' Guide to Road Tolling in CAREC Countries
This publication is meant to be a practical resource for policy makers to improve the underlying conditions required for good road maintenance.
View more CAREC-related publications →

The CAREC Program is a committed partnership of 11 countries and development partners, working together to promote development through regional cooperation. Learn more ...
You are receiving this email because you are subscribed to the CAREC Newsletter. CAREC keeps the email addresses of its respondents on a strictly confidential basis.
Click here for inquiries or to unsubscribe

© Central Asia Regional Economic Cooperation (CAREC) 2009