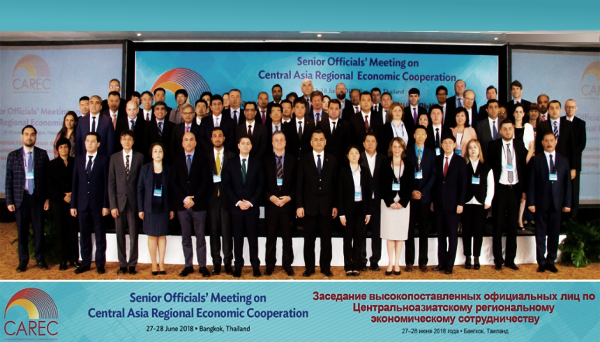 CAREC Senior Officials' Meeting
Bangkok, Thailand: 27–28 June 2018
Senior government officials of the 11 CAREC countries and representatives of multilateral development partners reviewed the progress made to date on the implementation of the CAREC 2030 strategy.
News and Features
ADB President visits Georgia, reaffirms commitment to expand partnership
During his visit, Asian Development Bank (ADB) President Takehiko Nakao announced that ADB plans to mobilize over $1.2 billion in financing during 2019–2021, including support for two flagship projects of the government: the development of the East–West and the North–South transport and economic corridors
Read more CAREC-related news →

The CAREC Program is a committed partnership of 11 countries and development partners, working together to promote development through regional cooperation. Learn more ...
You are receiving this email because you are subscribed to the CAREC Newsletter. CAREC keeps the email addresses of its respondents on a strictly confidential basis.
Click here for inquiries or to unsubscribe

© Central Asia Regional Economic Cooperation (CAREC) 2009