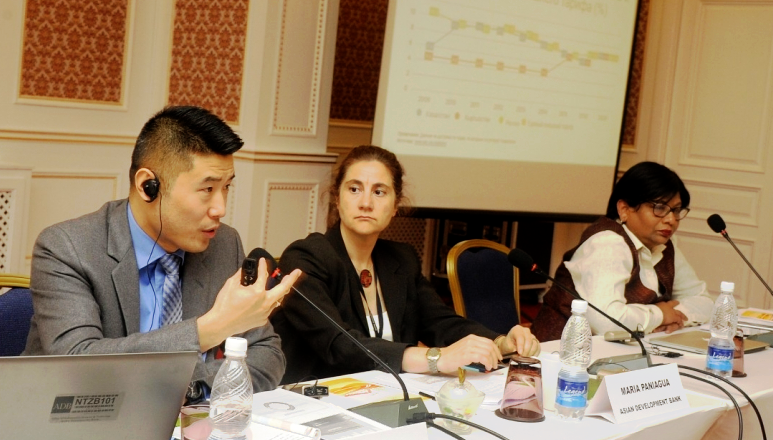 Publications Launch: Diagnostic Study and Strategic Framework for Free Economic Zones and Industrial Parks in the Kyrgyz Republic
Bishkek, Kyrgyz Republic: 21 May 2018
The CAREC team presented the project findings with proposed policy toolkits and specific recommendations to improve the performance of Kyrgyz Republic's free economic zones and industrial parks, as well as international best practice and other country cases.
News and Features
ADB Seminar Furthers Potential of Broader CAREC-BRI Collaboration
CAREC member countries can capitalize on new regional and international development dynamics, including the Belt and Road Initiative, to strengthen regional infrastructure, boost trade, and reduce poverty, according to participants at a high-level ADB seminar
Read more CAREC-related news →

The CAREC Program is a committed partnership of 11 countries and development partners, working together to promote development through regional cooperation. Learn more ...
You are receiving this email because you are subscribed to the CAREC Newsletter. CAREC keeps the email addresses of its respondents on a strictly confidential basis.
Click here for inquiries or to unsubscribe

© Central Asia Regional Economic Cooperation (CAREC) 2009