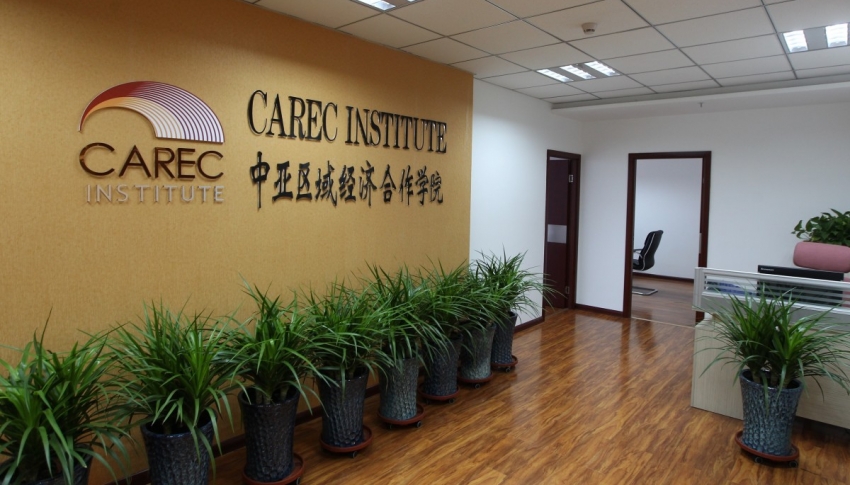 CAREC Institute (CI) was established as a knowledge institution for implementing the CAREC Program. (*)
The mission of the CI is to enhance the quality and effectiveness of the CAREC Program by providing evidence-based research, capacity-building services, and networking with research institutions.
CI will need to support the CAREC Program's strategic goals directly and effectively in all aspects of its knowledge program including working closely with CAREC sector coordinating committees and providing strategic and practical advice. CI takes an integrated approach to implement its strategic knowledge framework of knowledge generation, knowledge services and knowledge management. As a results-oriented institution, CI's regional knowledge programs are designed and implemented through partnerships, extensive networking and collaboration with other agencies and institutions with similar goals and objectives
CI, located in Urumqi, Xinjiang Uygur Autonomous Region, People's Republic of China, is now calling for applications for the following position:
Chief Economist
The Chief Economist should work closely with the relevant agencies within the CAREC region, to render professional advice on regional economic cooperation and integration. A broad network of professional connections within the member countries is an additional advantage and will facilitate the work the CAREC Institute.
Head of Knowledge Generation (Research) Unit
The Head of Knowledge Generation (Research) Unit Head of Knowledge Generation (Research) Unit is a managerial and international staff position, under the guidance of the Management team of CI.
Application Procedures
The applications should be emailed to Ms. Wendy (hr@carecinstitute.org) by 7:00 p.m., Beijing time, 2 August 2019 (Friday). CI is an equal opportunity employer and women are encouraged to apply. Only short-listed applicants will be contacted.
The candidates are required to certify that all information provided on any employment application form, resume or CV is complete, true and accurate to the best of his/her knowledge. He/ She understands that information may be verified, and any misrepresentation of facts may be considered cause for dismissal regardless of when discovered by the CAREC Institute.
(*) Eleven CAREC member countries include Afghanistan, Azerbaijan, People's Republic of China (PRC), Georgia, Kazakhstan, Kyrgyz Republic, Mongolia, Pakistan, Tajikistan, Turkmenistan, and Uzbekistan.