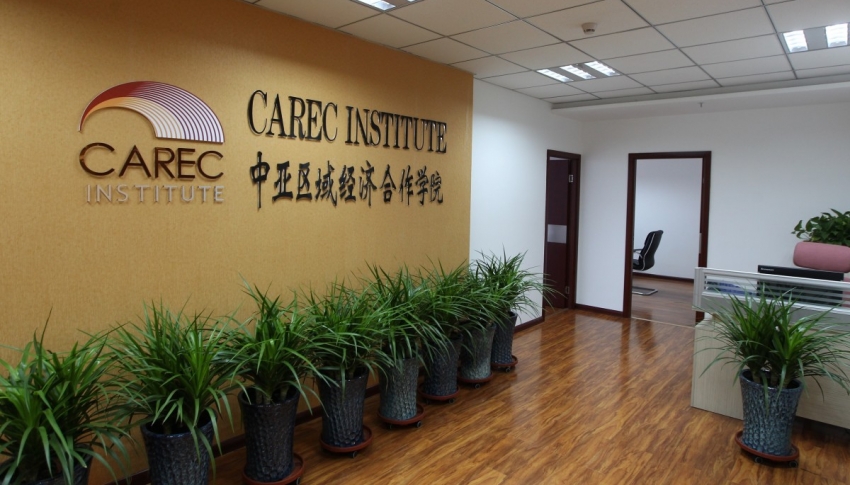 CAREC Institute (CI) was established as a knowledge institution for implementing the CAREC Program.
The mission of the CI is to enhance the quality and effectiveness of the CAREC Program by providing evidence-based research, capacity-building services, and networking with research institutions.
CI will need to support the CAREC Program's strategic goals directly and effectively in all aspects of its knowledge program including working closely with CAREC sector coordinating committees and providing strategic and practical advice. CI takes an integrated approach to implement its strategic knowledge framework of knowledge generation, knowledge services and knowledge management. As a results-oriented institution, CI's regional knowledge programs are designed and implemented through partnerships, extensive networking and collaboration with other agencies and institutions with similar goals and objectives
CI, located in Urumqi, Xinjiang Uygur Autonomous Region, People's Republic of China, is now calling for applications for the following position:
Director of the CAREC Institute (CI)
This position reports to the Governing Council of the CAREC Institute. This is a non-renewable 2-year fixed term appointment based in Urumqi, Xinjiang Uygur Autonomous Region, People's Republic of China.
CAREC Institute offers a regionally competitive compensation package paid in US dollars.
Applicants must be nationals of Pakistan.
Interested applicants are invited to submit their resume/ CV along with a covering letter, specifying their relevance and why they are most suitable for the position, on email: nnazir.consultant@adb.org.
Please mark your submission "Application for Director of the CAREC Institute". Applications should be submitted by 5:00 p.m. Islamabad time, 28 February 2019.
CAREC Institute is an equal employment opportunity institution and women are encouraged to apply.
Only short-listed applicants will be notified.
Terms of Reference for Director of the CAREC Institute can be downloaded at: www.ead.gov.pk or www.carecprogram.org.