Country Specific Virtual Workshop on Improving Road Safety Engineering in CAREC Countries (Turkmenistan)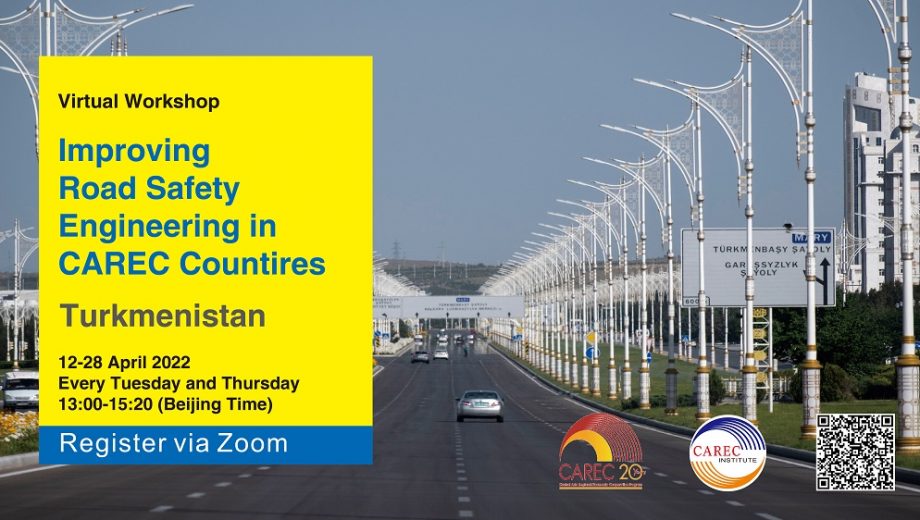 Between 12-28 April 2022, the CAREC Institute in partnership with the Asian Development Bank (ADB) will deliver a six-module country-specific virtual workshop for Turkmenistan on Improving Road Safety Engineering. This is part of the ongoing efforts of the CAREC Institute and the CAREC Program in delivering country-specific road safety engineering capacity building workshops to every CAREC country.
For more information and registration, please follow the link below.