CAREC University Startup Generator 2023 - Demo Day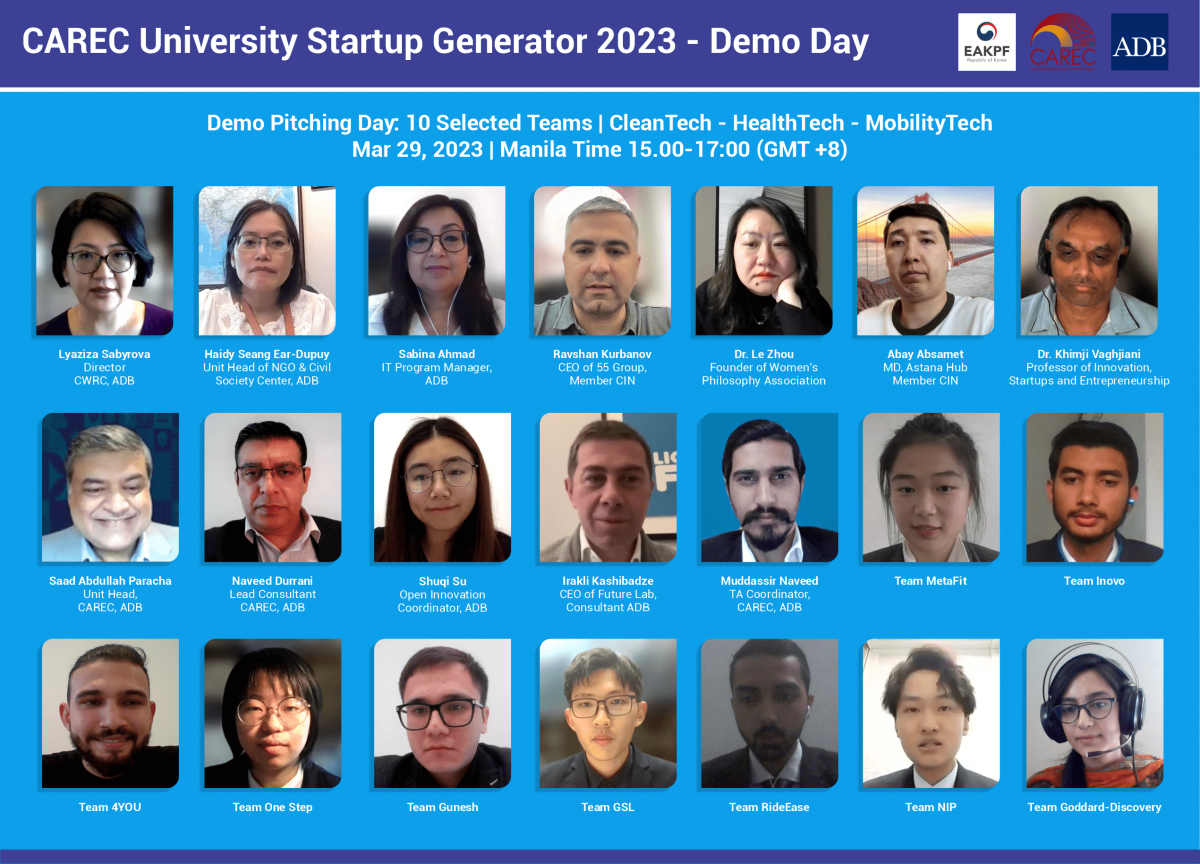 On March 29, the CAREC University Startup challenge program 2023 concluded its Pitching Day event, with 10 teams competing for the top 3 prizes. The program attracted 168 teams representing 580 students from 10 CAREC countries, with finalists hailing from various universities across the region. The challenge program aims to promote collaboration and engagement among university students to improve their innovation and entrepreneurial skills and overall startup ecosystem development in the region. Judges were impressed by the students' innovative solutions and dedication to entrepreneurship, and the program promises to make a positive impact on the startup ecosystem in the region. Lyaziza Sabyrova, Director, CWRC, provided opening remarks.
The CAREC University Startup Generator Challenge is a part of the CAREC Digital Strategy 2030, which aims to foster innovation in university startup ecosystems across the CAREC region.
Session Recording