ADB–STDF Virtual Seminar on Good Regulatory Practices to Improve Sanitary and Phytosanitary Measures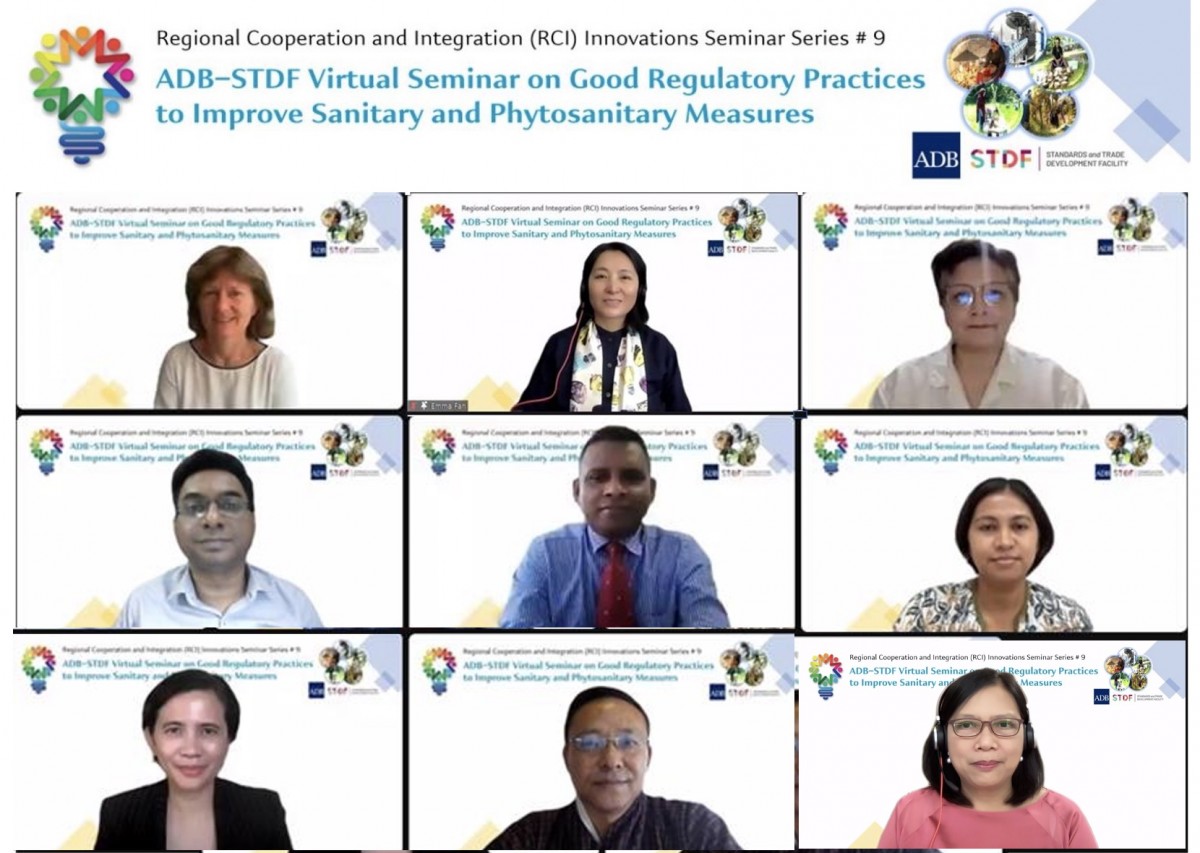 Adequate SPS measures prevent the risk of spreading diseases and harmful pests due to cross-border trade. These, in turn, protect public health, animal and plant health, and the entire agriculture value chain. It is, therefore, important for countries to maintain SPS measures that are justifiable from both scientific and economic perspectives to keep trade open and reduce trade costs.   
Good Regulatory Practices (GRPs) are internationally recognized processes and tools that can improve the design, development, and implementation of SPS measures. GRPs can help SPS specialists and policymakers in selecting the most appropriate measures to achieve policy objectives.   
The webinar introduced the GRP guide developed by the Standards and Trade Development Facility (STDF) of the World Trade Organization. It shared the experiences of developing countries and subregional programs in improving SPS measures through GRPs.  Session 1 provided an overview on the practical tools and processes contained in the GRP Guide. Session 2 showcased country experiences in applying GRPs to design SPS measures. The session highlighted major challenges, key results, and lessons learned.  Session 3 shared insights and experience on subregional programs or initiatives related to SPS measures. It identified areas of collaboration to help our member countries improve their SPS measures through GRPs.   
The activity is supported by KSTA 9500-REG: Modernizing Sanitary and Phytosanitary Measures to Facilitate Trade , co-funded by the People's Republic of China Poverty Reduction and Regional Cooperation Fund and Regional Cooperation and Integration Fund. 
Key Documents
Briefing Note on Good Regulatory Practices  | Русский 
Related links 
CAREC Trade Newsletter,(English version) March 2022, Issue No. 1
CAREC Trade Newsletter (Russian version), March 2022, Issue No. 1
CAREC SPS Video (2021)